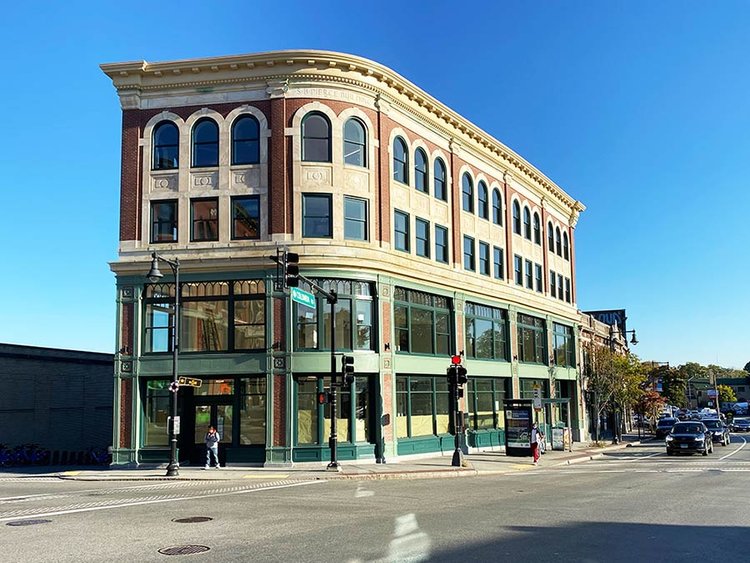 The Pierce Building – 2023 BPA Preservation Achievement Award
594 Columbia road 

Situated in the heart of Dorchester's historic Upham's Corner, the Pierce Building stands as a testament to the area's rich history, tracing back to its initial settlement in 1630 and later annexation by Boston in 1870.The land on which the Pierce Building now stands was formerly owned by Samuel Bowen Pierce, a Vermont-born merchant who dealt in crockery acr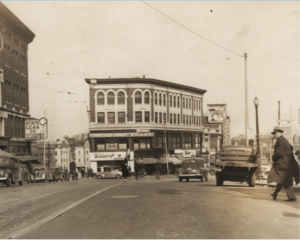 oss New England. Following his passing in 1895, his son, J. Homer, replaced the original homestead with the current structure, dedicating it as the S.B. Pierce Building in his father's honor. Homer made his mark as a prominent land developer in Dorchester. However, post-WWII, the locality faced a gradual decline, leading to the building's prolonged neglect. During the early 1980s, following a foreclosure on the building, the Dorchester Bay Economic Development Corporation acquired the property. They undertook a moderate refurbishment, transforming it into retail outlets, artists' lofts, and office spaces. It became clear in the spring of 2019 that there was a severe need for restoration when a piece of marble fell from the facade to the sidewalk below.
Designed by Boehm Architecture, the iconic Pierce Building's full renovation and rehabilitation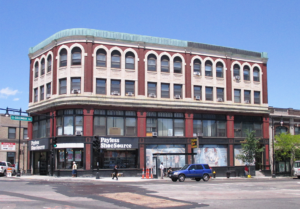 began in 2020. Work started with an extensive facade repair and interior renovation. BET served as the building envelope consultant for the program that included brick repointing, envelope sealing, restoration of historic architectural elements, and new windows.
This project received a 2023 Preservation Achievement award by the Boston Preservation Alliance.
Since 1988, the BPA has been honoring achievements in the preservation and restoration of historic structures in the city of Boston. Winning projects serve as models and inspiration for future historic preservation work, especially in melding historic character with modern construction.
The new tenant JP Morgan will help with financial services access for Black, Hispanic, and Latino communities in the area. BET is proud to have played a part in preserving the past while building for the future!