building envelope technologies, Inc.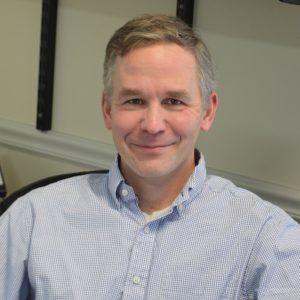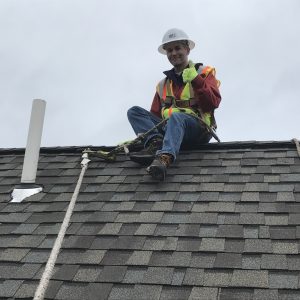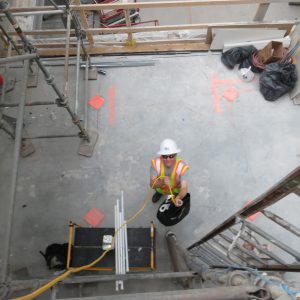 Eric Kollar, AIA, LEED AP BD+C, NCARB
Architect
Eric is a registered architect with 15+ years of experience, as a designer, project architect, and project manager representing academic, institutional, and higher education clients for renovation and new construction projects.  Eric is a LEED accredited professional with a comprehensive understanding of sustainable design. Eric has extensive experience in all phases of design, building systems coordination, detailing, project documentation, and construction administration. Eric has experience working on new construction and renovation projects for a wide variety of different building types, including classrooms, laboratories, offices and athletic facilities. Eric also has extensive experience working on the construction administration process performing site observations and reviewing contractor/sub-contractor submittals, shop drawings, and change orders.
Wentworth Institute of Technology, Bachelor of Architecture
1999-2004
Lehigh-Carbon Community College, A.A.S. Mechanical Engineering Technology
1993-1996
Registered Architect, State of Massachusetts, 2012
USGBC, LEED AP BD+C
NCARB Certificate
AIA – American Institute of Architects
BSA – Boston Society of Architects
*Boston College – Indoor Practice Facility
Chestnut Hill, MA – 2017
Led the exterior envelope design team in the design of a 135,000 sf indoor practice facility for the Boston College Football team.  Coordinated structural and mechanical systems with consulting engineers.  During Construction Administration, Eric attended weekly OAC meetings, performed site observations, reviewed submittals, RFIs, change orders, and payment requisitions.
*Phillips Andover Academy – Chase House Dormitory Renovation – 2015-2016
Worked on all phases of design for the full-gut renovation of an existing 20,000 sf 1930's masonry building from an infirmary into a dormitory.  Coordinated all systems and detailing with engineers and consultants.
During construction administration, Eric attended weekly OAC meetings, performed weekly site observations, reviewed submittals, RFIs, monthly pay requisitions, and change orders.
*Saint Mark's School – STEM Center
Southborough, MA – 2013- 2015
Project architect for new construction of 22,000 sf and full-gut renovation of 8,200 sf of teaching labs and academic spaces for new STEM program.  Worked on all phases of design, through construction to final occupancy. Coordinated all systems with consultants and engineers.
*Saint Mark's School- Center for Intellectual Innovation
Southborough, MA – 2012-2013
Project architect for multi-phase full-gut renovation and repurposing of existing student center for new collaborative teaching and learning spaces.  Project included window replacement, elevator tower construction for ADA access, and major structural re-configuration.
*Projects with previous firms.
Meet the rest of the team