building envelope technologies, Inc.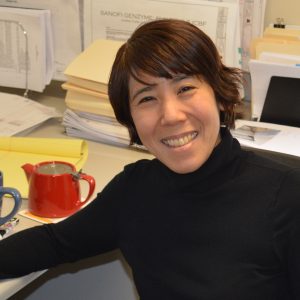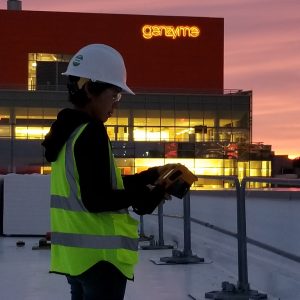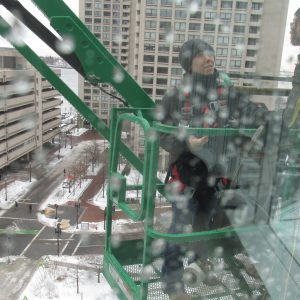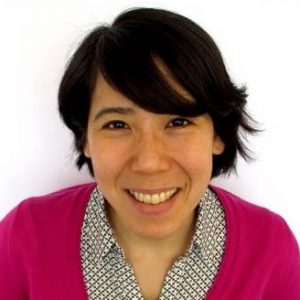 Andrea Sonan, AIA, NCARB
Architect
Andrea is a licensed architect with 15+ years of experience in the United States and abroad.  Andrea is highly specialized in quality design, has vast knowledge of exterior envelope design and detailing, and has comprehensive understanding of sustainable design. Andrea has extensive experience in the design, documentation process, and construction techniques for science and technology buildings. For the last 10 years, Andrea has been focusing on the building envelope and has obtained extensive experience working on the exterior envelope design and construction of large scale buildings using different construction techniques and materials such as stick built curtain wall, unitized curtain wall, terra cotta and stone rain screen systems, precast, insulated metal panels, among others.  Andrea is also experienced in working on the construction administration process performing site observations, reviewing contractor/sub-contractor drawings.
Universidad Ricardo Palma
Professional Degree in Architecture
1996-1998
Universidad Ricardo Palma
Bachelor's Degree in Architecture
1991-1996
Registered Architect, New Hampshire, 2019
Registered Architect, State of Massachusetts, 2010
Registered Architect, State of New York, 2008
Registered Architect, Peru, 1998
NCARB Certificate
AIA – American Institute of Architects
BSA – Boston Society of Architects
IIBEC – International Institute of Building Enclosure Consultants (formerly RCI, Inc.)
CETA Southern New Hampshire University
Manchester, NH – 2019
Reviewed the exterior envelope detailing and performed CA documentation review and site observations of the three-story 67,000 sf state-of-art academic building for The College of Engineering, Technology, and Aeronautics.  Construction systems included rain screen slate wall system and curtainwall system.
Boston College Field House
Chestnut Hill, MA – 2018
Provided consulting services for the review of the exterior envelope detailing during design phase, shop drawings and submittal review as well as onsite reviews of the 100,000 sf new athletic facility. The building envelope construction consisted mainly of precast panels and curtainwall system.
The Boulevard, 110 Broad Street
Boston, MA – 2018
Performed onsite review of the prefabricated wall panels system as well as the unitized and stick built curtainwall system. The twelve-story,100,000 sf building included 40 condo units as well as commercial space on the lower level.
Sanofi 8 NYA
Framingham, MA – 2017
Building enclosure consulting for construction administration and site observation reviews of the two-story, 115,000 sf bio manufacturing facility. Exterior construction consisted mainly of insulated metal panels.
Bristol Myers Squibb, Biologics Development Building
Devens, MA – 2016
Led the exterior envelope team on the design and fast track construction of the three-story, 240,000 sf building.
Worked on the exterior design and detailing and participated on the design assist meetings for the building envelope.
Performed weekly site observations and worked on shop drawing review.
Meet the rest of the team